Dahua security cameras from 675 €
Includes 8 cameras & Dahua recorder
Aegis Systems experts recommend complete Dahua CCTV systems for the recording and security of your space.
1x Dahua 8CH recorder • 4x Dome 2MP cameras • 4x 2MP Bullet cameras • 1x Seagate 2T hard drive • 1x 12VDC / 10Amp power supply • 8x "Male" power connector • 16x MALE CONNECTOR, BNC with terminal
Price of materials package
675 € + VAT
The price refers to the materials included in the proposed CCTV package with security cameras and Dahua recorder.
Ask us about the installation in your space
The installation includes the work, the programming and the demonstration of the operation of the security system. Provide security in your space with the guarantee of Aegis Systems.
Mobile application for remote monitoring
Control and monitor your space from wherever you are with the Dahua Smart Phone or Tablet app
Ask for
your own offer
by Aegis Systems
Dahua Security Cameras The package includes: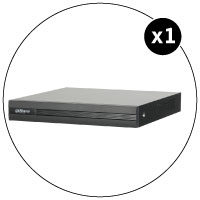 Dahua recorder with 8 channels
2MP Dome Cameras with fixed 2.8mm lens
2MP Bullet Cameras with fixed 2.8mm lens
Power supply perforated small 12VDC / 10Amp
"Male" power supply plug with terminal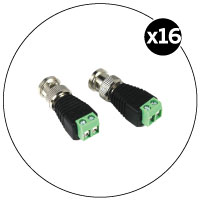 MALE CONNECTOR, BNC with terminal

Prevent even the most would-be burglar with an integrated CCTV system
Top recording of space even in the dark
A mobile app can be added for surveillance from wherever you are
Dahua Security Cameras Special offer
Fill in your details and we will contact you as soon as possible.